RxJava implements this operator as merge, mergeWith, and mergeDelayError.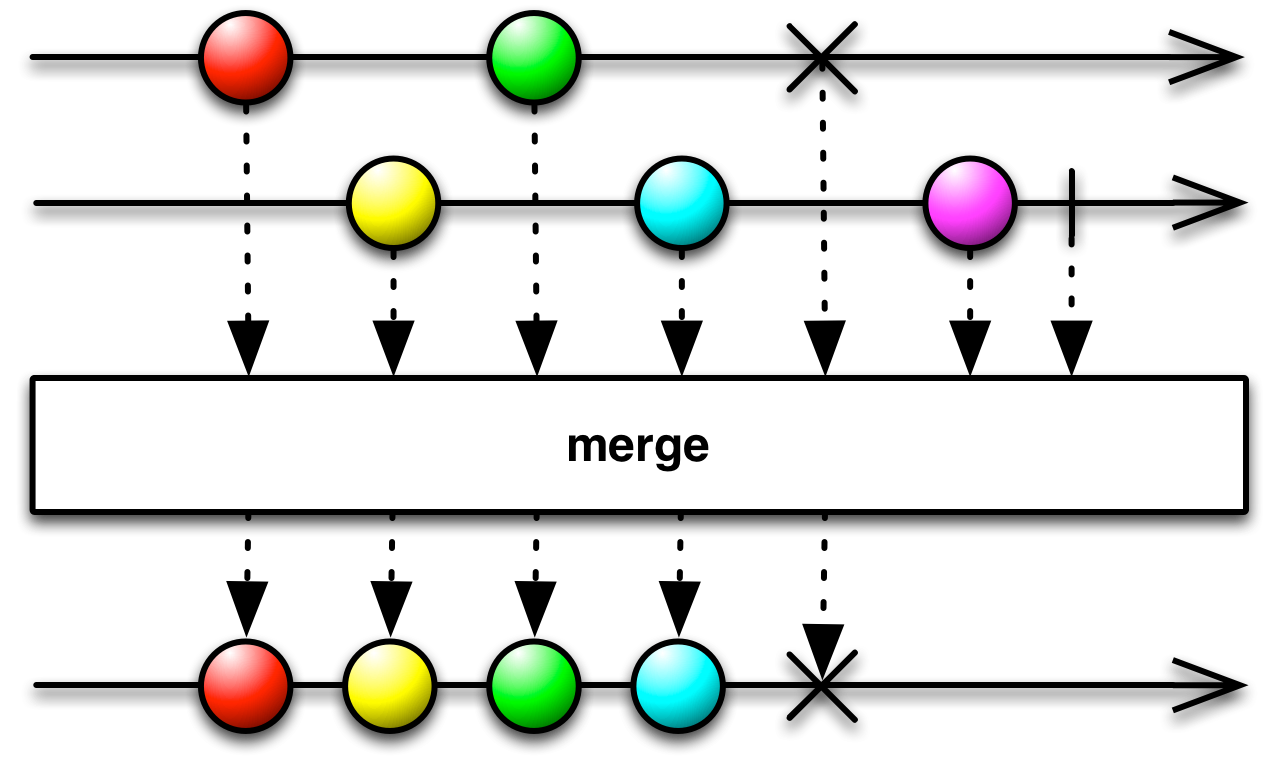 Instead of passing multiple Observables (up to nine) into merge, you could also pass in a List<> (or other Iterable) of Observables, an Array of Observables, or even an Observable that emits Observables, and merge will merge their output into the output of a single Observable: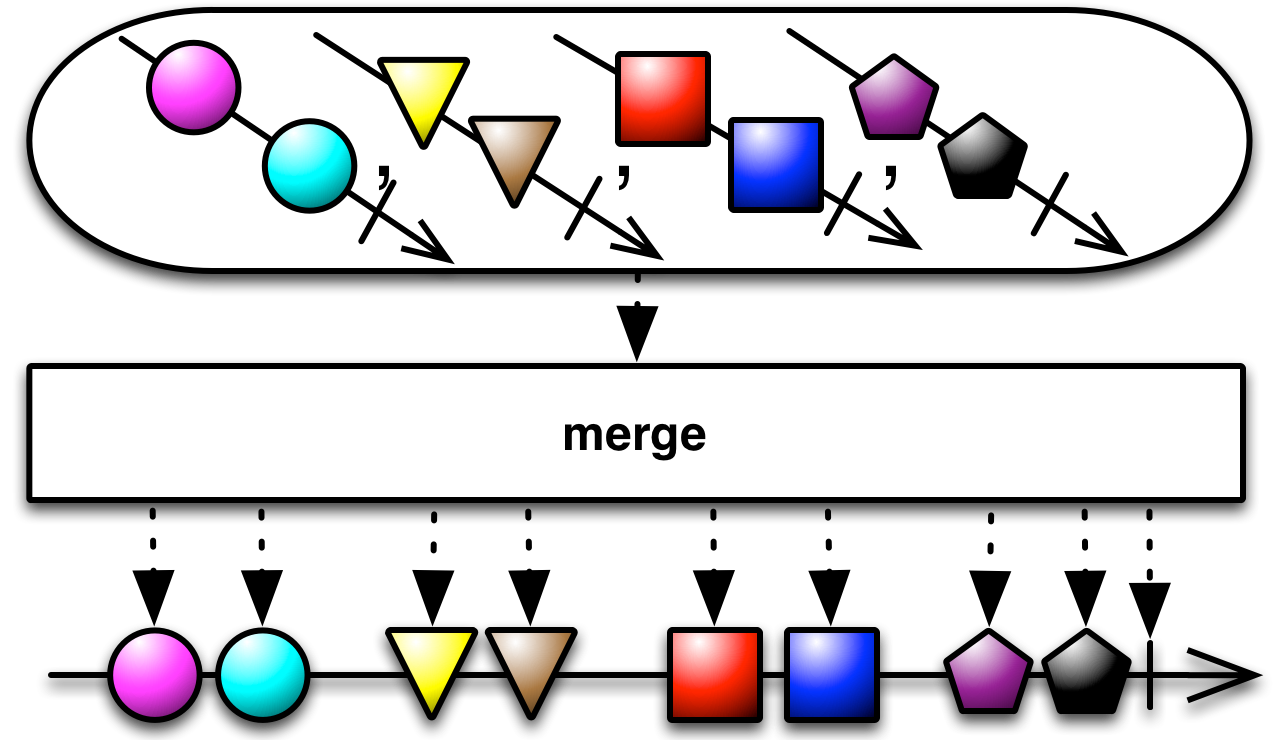 The instance version of merge is mergeWith, so, for example, instead of writing Observable.merge(odds,evens) you could also write odds.mergeWith(evens).
If any of the individual Observables passed into merge terminates with an onError notification, the Observable produced by merge itself will immediately terminate with an onError notification. If you would prefer a merge that continues emitting the results of the remaining, error-free Observables before reporting the error, use mergeDelayError instead.